Metal RGB/Colorful Light | TC135A-RGB
Specification:
| | |
| --- | --- |
| Model: | TC135A-RGB |
| LED: | 135pcs |
| Max Illumination: | 1200LUX/0.5m 5600K |
| Built-in Lithium Battery: | 3.7V 4000mAh |
| Maximum power: | 13W |
| Color Temperature range: | 3200-5600K |
| RGB color gamut: | 0-360° full color (HSL) |
| Material: | Aluminum Alloy |
| Working Time: | 90 minutes(100%, 5600K) |
| Color rendering: | Ra≥96+ |
| Light efficiency mode: | 21 modes |
| Dimming range: | 1-100% |
| Input: | USB-C 5V/2A |
| Output: | USB 5V/2A |
| Net Weight: | 200g |
Description
Features
Specification
Product Tags
---
RGB Pocket Light TC135A-RGB Camera Light Mini LED Video Light Panel Fill Light Full Color Output Video Soft Light 135pcs Lamp Beads with Screen for YouTube, Vlog, DSLR, Outdoor, Smartphone Shooting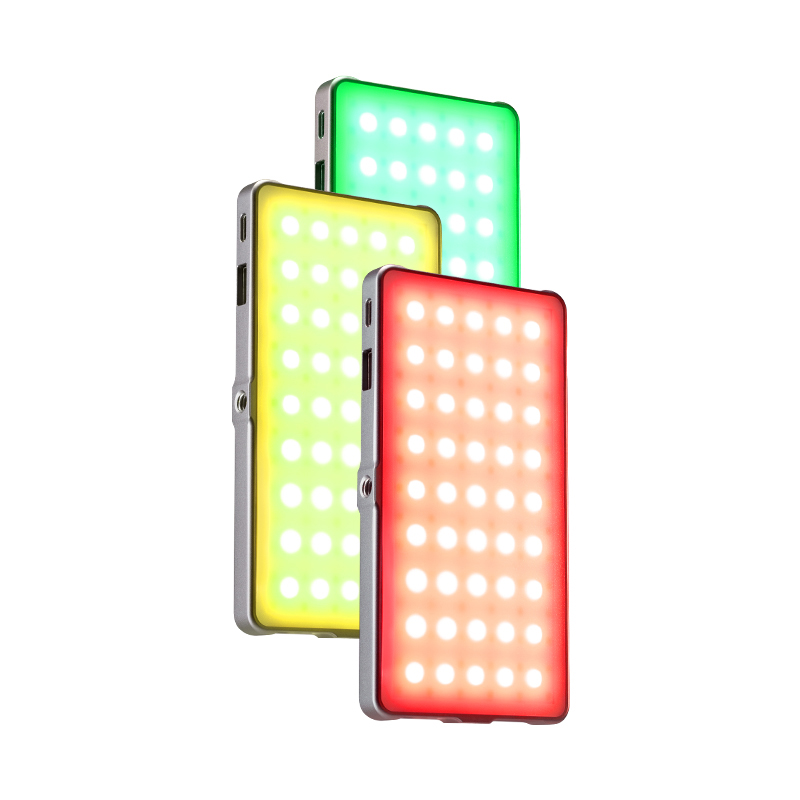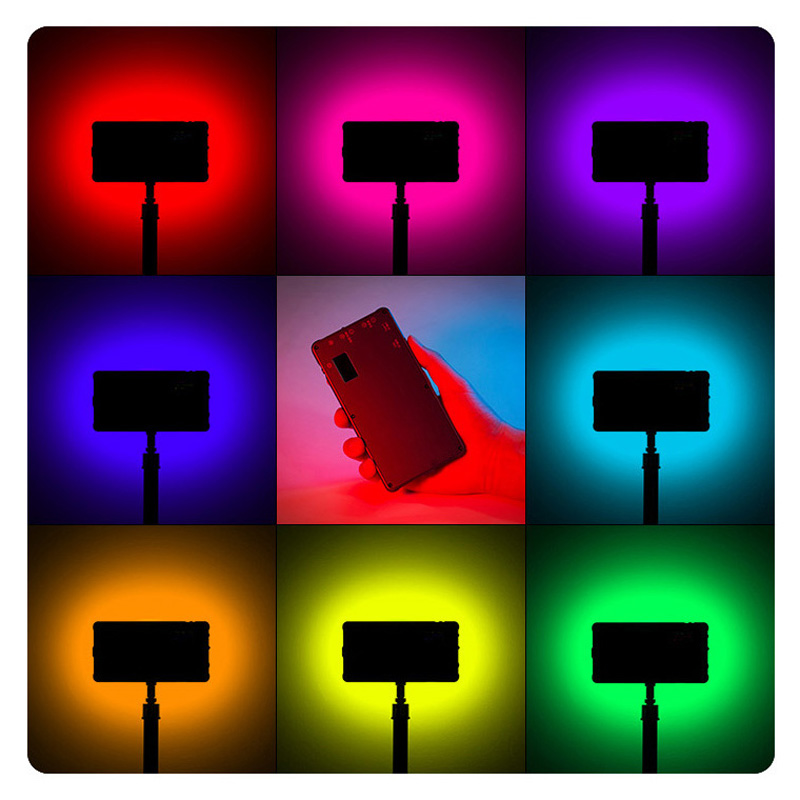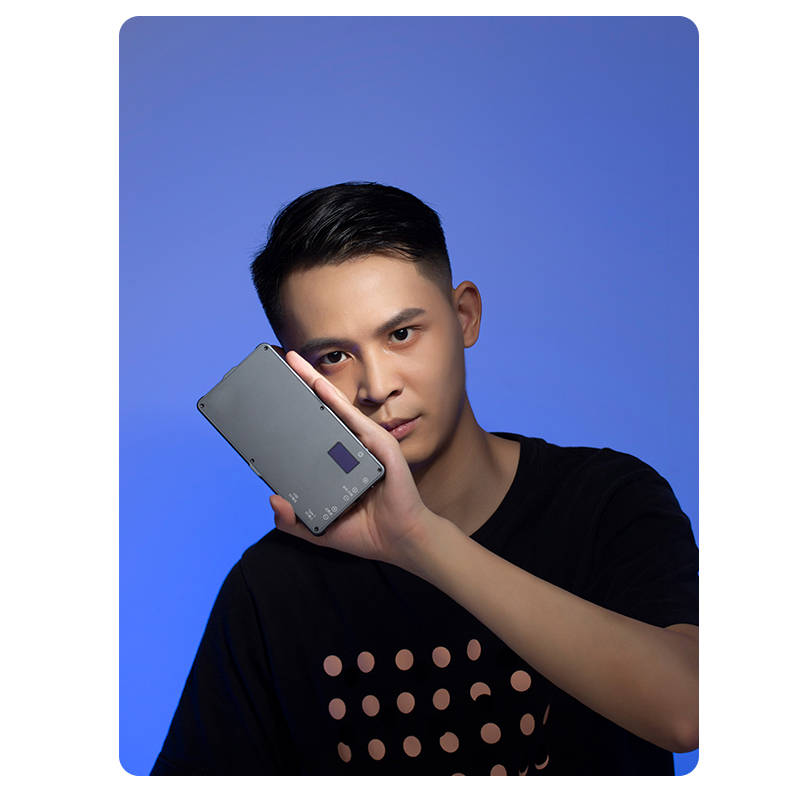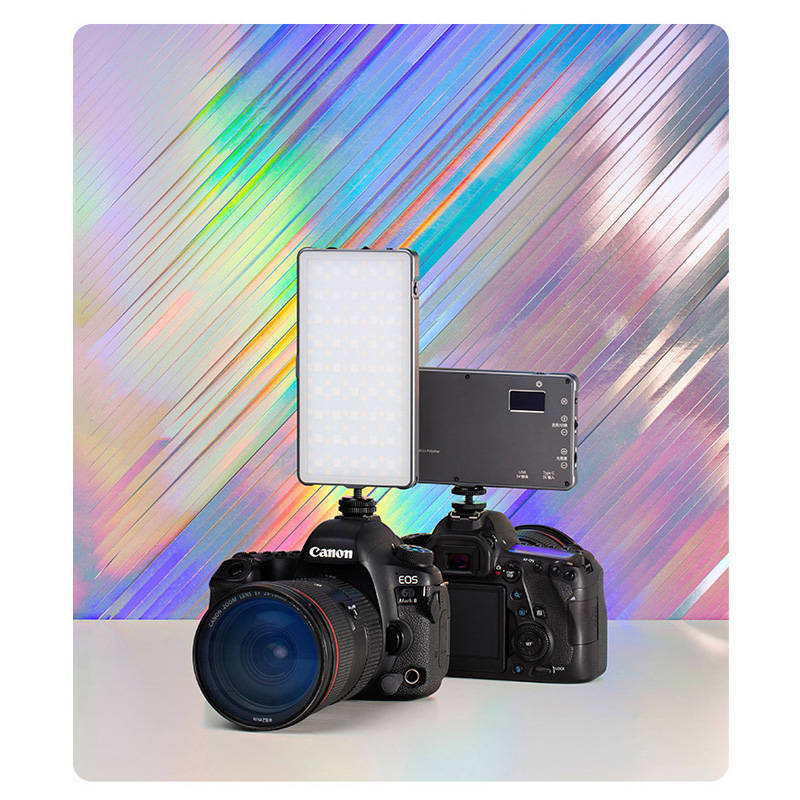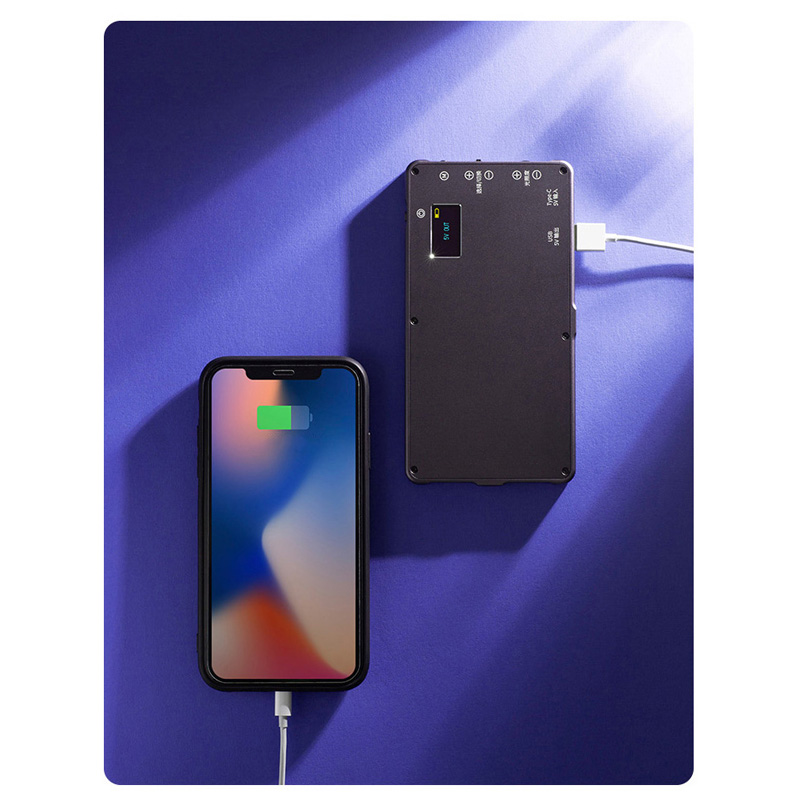 ---
---
---
• [RGB Full Color Output LED Video Light] RGB 0-360 full color,and 1-100 color saturation adjustment, 9 functional modes, 3200K-5600K color temperature control for more shooting environments,Use HD index lamp beads , RA≥96 to provide a more realistic light source for your shooting.
• [Durable Structure & Small Size] The All-Aluminum Alloy body structure protects light very well and it's lightweight. It's smaller than iPhone, easily to carry by one hand and is a must pack item for my camera bag, very small but puts out a decent amount of light. The standard 1/4 screw is suitable for the tripod and stand, also with a cold shoe mount for the cameras or DSLR etc.
• [Play Your Color Effects with Just a Button] Switch between 9 scenes under three categories in SCENE Mode, you can get effects such as Ambulance Light, Flash Light or Candle Shading light with one-click ,instead of complicated computer programming. 360° Full Color and functional modes will be make your photography more colorful.
• [LCD Display and Li-Polymer Battery] Built-in rechargeable 4000mAh Li-Polymer battery, can be charged via USB port (USB Cable Included). More convenience and great for outdoor, indoor or night shooting work with clear HD LCD panel with a readout to let you know the precise settings and make operate easily.
• [High Quality Effects Features] TC135A-RGB video light is excellent for mobile phone shooting,video recording,product shooting,and macro-photography,etc. The lightweight and portable light provides high brightness,convenient operation and accurate color temperature.
---
Model: TC135A-RGB
LED: 135pcs
Max Illumination: 1200LUX/0.5m 5600K
Built-in Lithium Battery: 3.7V 4000mAh
Maximum power: 13W
Color Temperature range: 3200-5600K
RGB color gamut: 0-360° full color (HSL)
Material: Aluminum Alloy
Working Time: 90 minutes(100%, 5600K)
Color rendering Ra≥96+
Light efficiency mode: 21 modes
Dimming range: 1-100%
Input: USB-C 5V/2A
Output: USB 5V/2A
Net Weight: 200g
Size: 151*80*11.5mm