Metal LED Light | TA120
Specification:
| | |
| --- | --- |
| Model: |  TA120 |
| LED: |  120pcs |
| Battery: |  Build-in Li-Polymer 3200mAh |
| Color Temperature: |  3000K-5500K(±200K) |
| Power: |  8W (Max) |
| Input: |  Type-C 5V/1A 5V/2A |
| Light angle: |  120° |
| Color Rendering: |  RA≥96 |
| Working time: |  1 H under 100% brightness, 17 Hours under 5% brightness |
| Screen: |  OLED |
| Net Weight: |  168g |
| Size: |  116*68*12mm |
Description
Features
Specification
Product Tags
---
TA120 Bi-Color Portable Aluminum Alloy Portable LED Fill Lamp for Mobile Phone, Digital SLR Photography and for Live Broadcast for Digital SLR Canon Camera G5 X Mark II | G7 X Mark II | G7 X Mark III | G9X ii | IVY REC | IXUS 175 | IXUS 185 | IXUS 190 | IXUS 285 | M200 | M50 Mark II | PowerShot SX620 HS | PowerShot ZOOM | SX540 HS | SX70 HS | SX720 HS | SX740 HS | Zoemini C | Zoemini S |ZV-123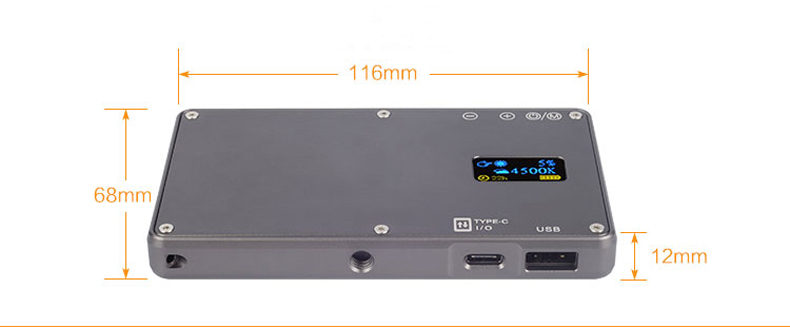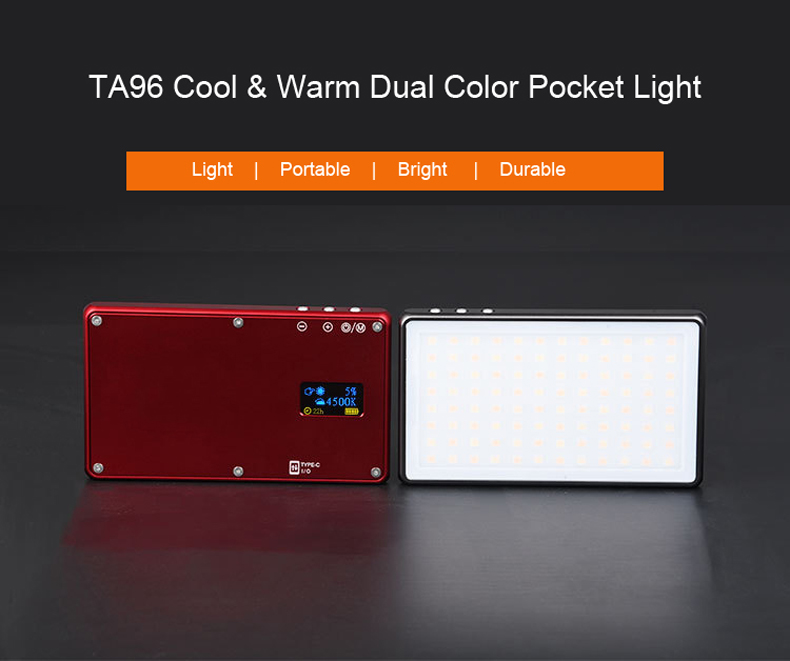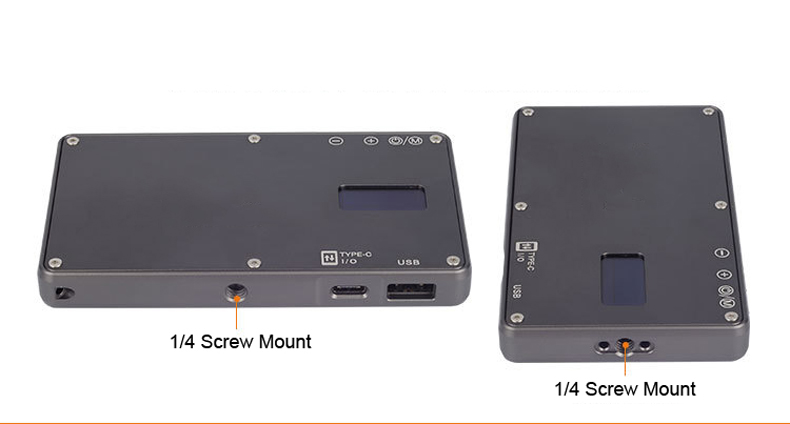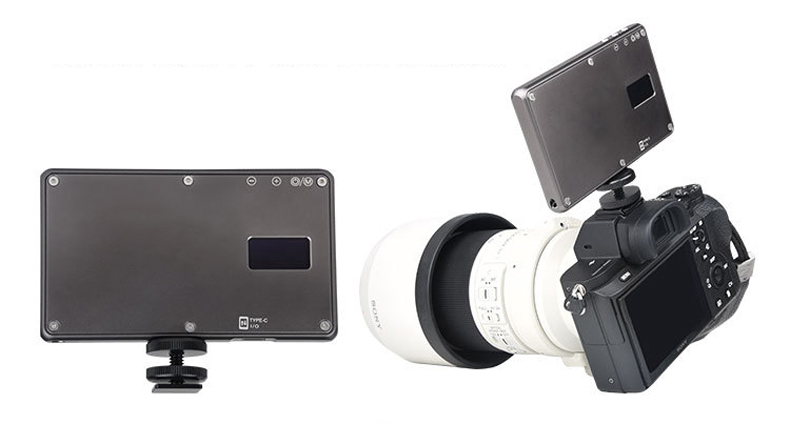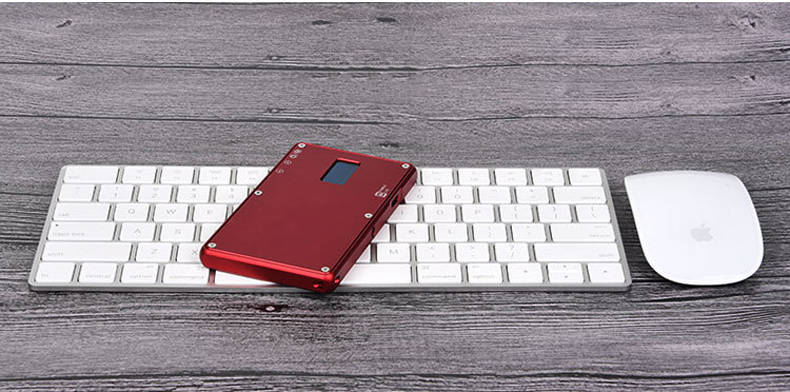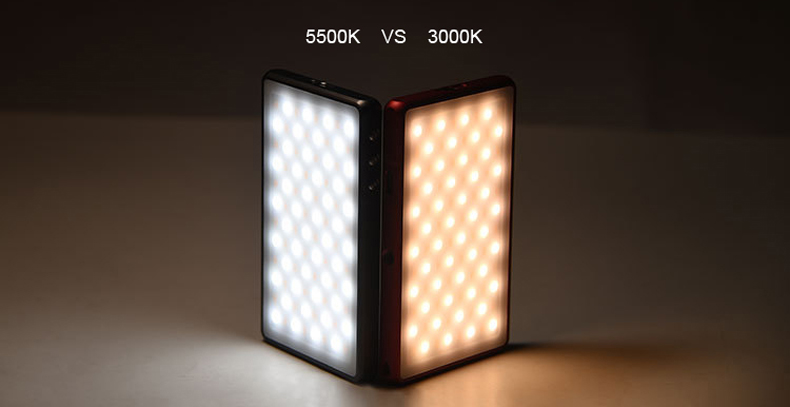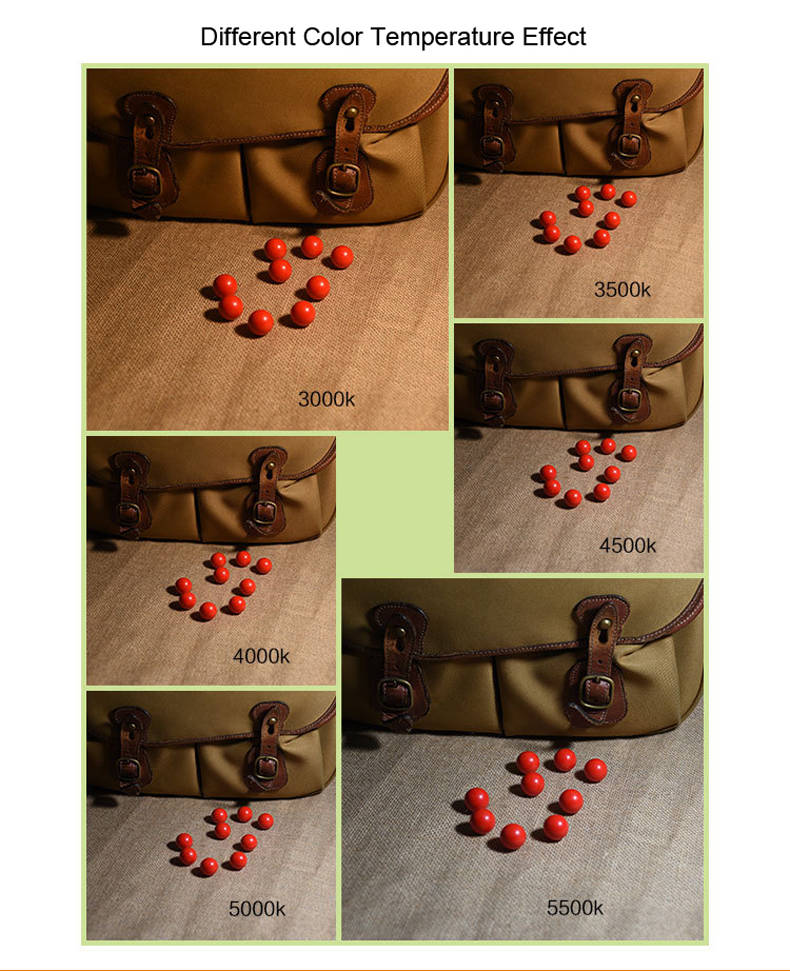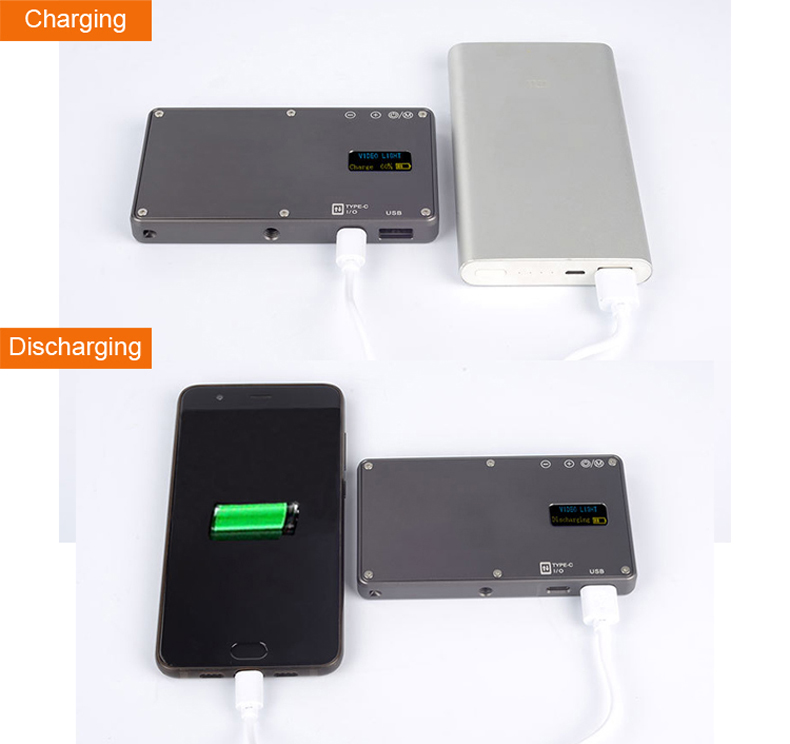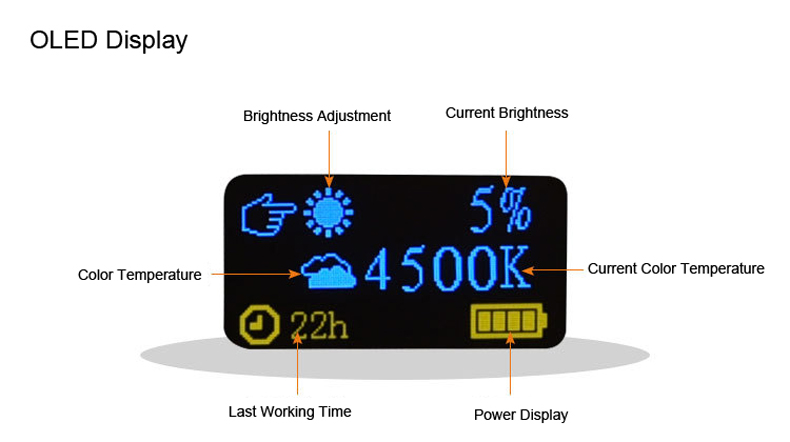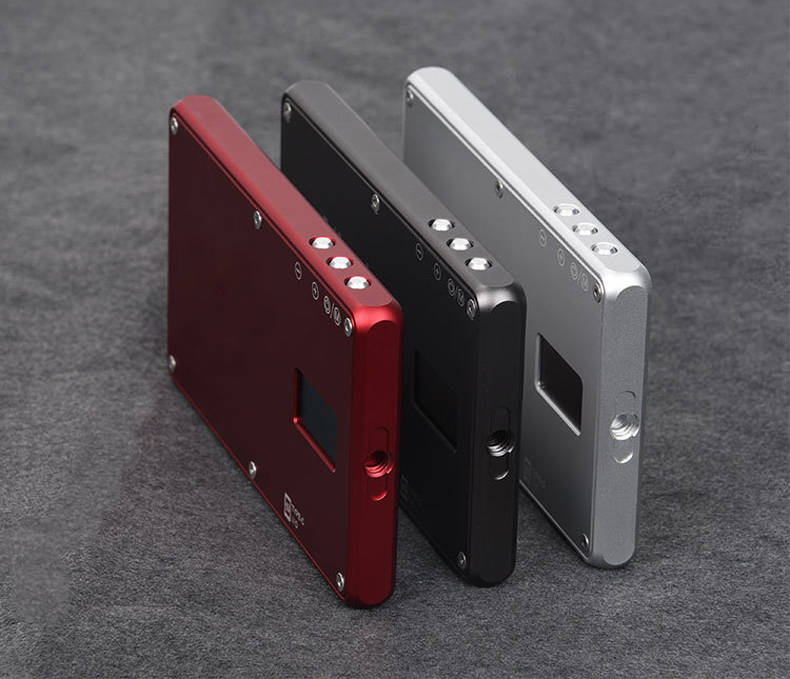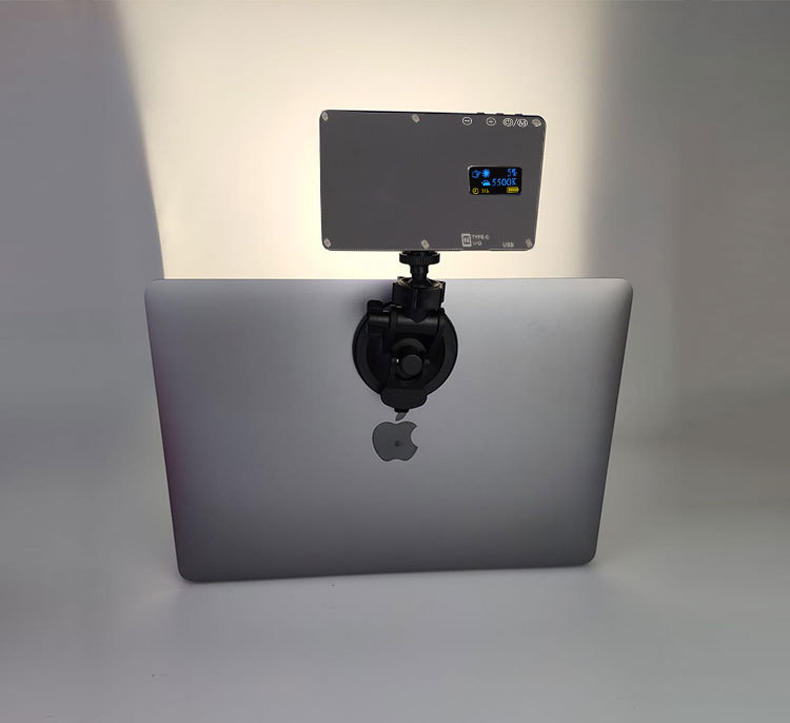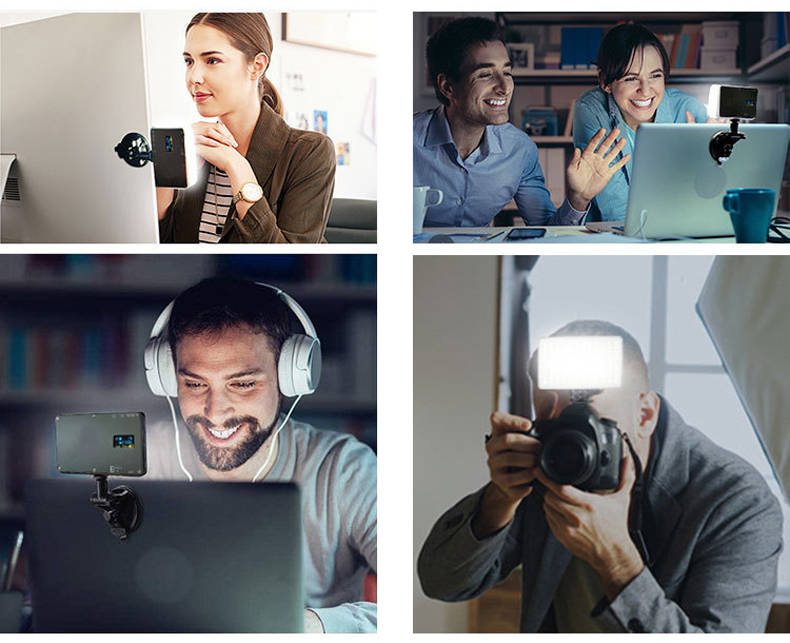 ---
Previous:
TA112 Video Conference Lighting Kit
---
---
As a photographer, it usually needs to carry lights all the time. It's really a headache to carry the light because the traditional lights is always too heavy or too big. Now with the new technology, we can make the light smaller and smaller. Here comes the TA120 video light, with the size of 116*68*12mm, it can put it into the pocket; with the aluminium alloy shelf and smooth surface handling technology, the touch feeling is great. With 2pcs 1/4 screw mount, it can be installed vertically or horizontally. With several color options, black, red and silver, it can meet your daily color reference, also, the color can be customized. While you are travelling all over the world, this video light can be your essential companion while you are taking pictures.
• 120 BEADS LED VIDEO LIGHT—– with high color-rendering index(≥96), white light and warm light, Adjustable color temperature (3000-5500K), perfect for photographing and video shooting on Canon, Nikon, Pentax, Panasonic, Sony and Other DSLR Cameras.
• LED VIDEO LIGHT with OLED DISPLAY SCREEN —– OLED screen shows the current brightness, current color temperature, battery time life and electric quantity.
• DURABLE ALUMINUM ALLOY BODY—– There are TYPE-C Charging Interface, 3200mAh built-in Li-Polymer battery, two universal 1/4″ Screw Mounts for mounting with camera, phone or tripod.
• DIMMABLE BI-COLOR LED VIDEO LIGHT : The wide range of color temperature adjustments: 3000K-5500K.
---
Model: TA120
LED: 120pcs
Battery: Build-in Li-Polymer 3200mAh
Color Temperature: 3000K-5500K(±200K)
Power: 8W (Max)
Input: Type-C 5V/1A 5V/2A
Light angle: 120°
Color Rendering: RA≥96
Working time: 1 H under 100% brightness, 17 Hours under 5% brightness
Screen: OLED
Net Weight: 168g
Size: 116*68*12mm
Package includes:
1*TA120 video light
1*USB-C charging cable
1*Pouch
1*1/4 screw mount
1*Package box